God is Moving on Capital Hill
How did this YWAM base, prayer room, and David's Tent got started
by Jason Hershey, director of YWAM DC
"God is up to something!"
Have you ever looked at the events surrounding your life and suddenly have that wide-eyed revelatory moment?
I'm Jason Hershey, the founder of David's Tent DC and I recently had one of those. I want to be sure to give a report on what's happening on Capitol Hill on January 1, 2020. A wild inter-generational convergence is happening in a synergy of prayer.
The Holy Spirit is raising up a second 24/7 prayer watch in DC, to harmonize with David's Tent, which will begin at midnight, at the beginning of 2020. The location of this next watch is as significant as the National Mall has been to David's Tent.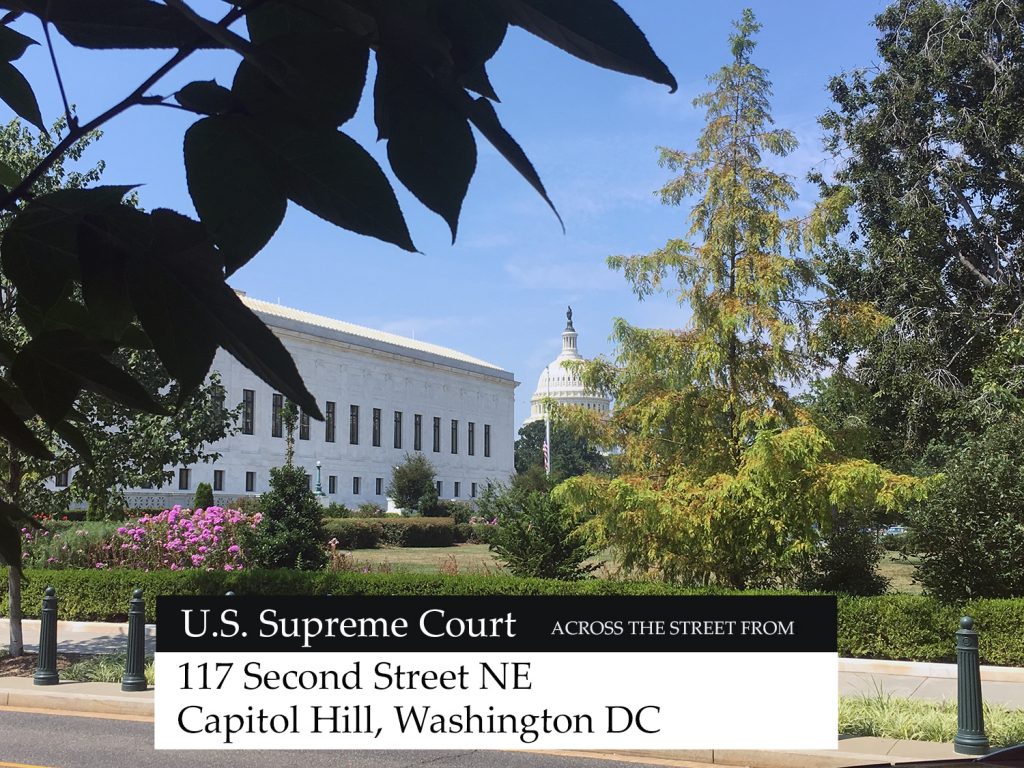 he American Center for Prayer and Revival (ACPR) as it is now called is located at 117 2nd Street NE Washington DC 20002. It's across the street from the Supreme Court and 1 block away from the U.S. Capitol Building with a straight shot line of sight to both from the prayer room window. It's simply a residential condo, but with great strategic importance.
The ACPR is currently owned and spear-headed by Every Home for Christ (EHC), directed by Dick Eastman. It's the very condo where Tom Hess had his prayer room in the 1970s and 1980s before he moved to Jerusalem to start a house of prayer there. Additionally, it's in the same building that Dick Simmons with his late wife Barbara and their prayer ministry Men For Nations have resided for the past 25+ years.
These three men have considerably fathered, perhaps now grandfathered, the prayer movement! And somehow their stories have converged, the very place where the same community of YWAMers that have stewarded David's Tent is now going to bring door-keeping leadership to this new 24/7 watch in partnership with EHC. God is up to something! This sure seems to be the way the Father is building His house of Prayer on Capitol Hill.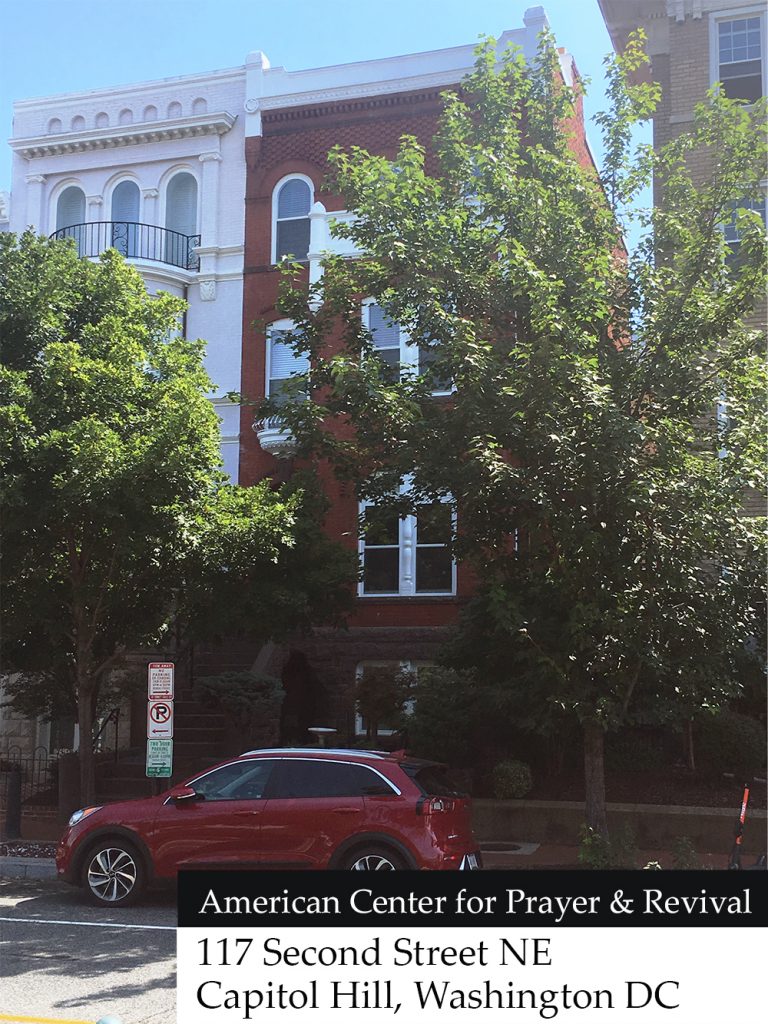 Our Father! He is quite the Dad! He is weaving together 40 years of prayer in DC!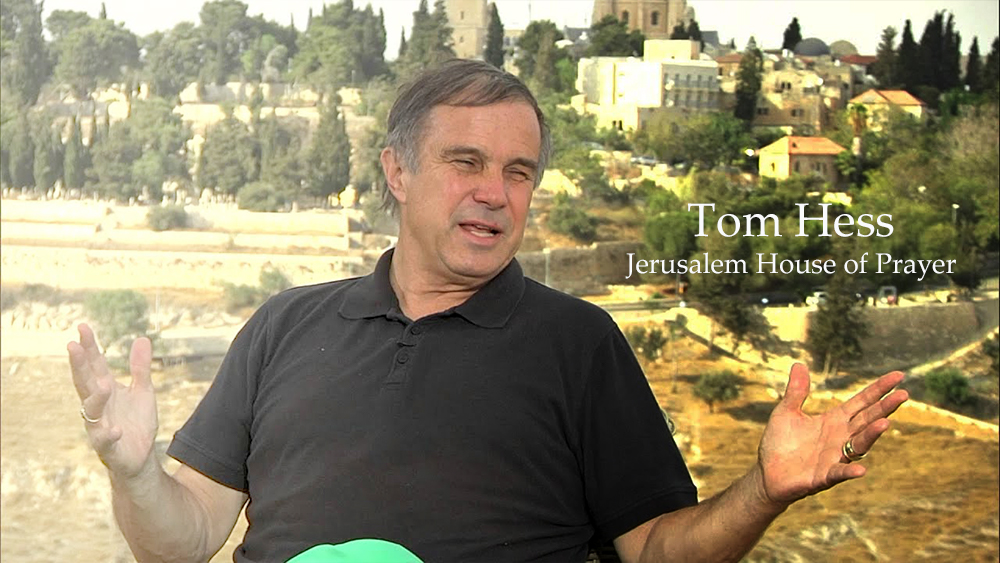 Tom Hess was the first to own a condo at this address and dedicated it to being a place of prayer. While praying in this very room in the 1980s he was given a vision from the Lord for Israel. Consequently, prayer at this address ended as he sold the condo and moved to Jerusalem. By a series of provisional miracles, Tom started a 24/7 Jerusalem House of Prayer for All Nations on the Mount of Olives arguably right where Jesus ascended into heaven and will return in like manner. The Jerusalem House of Prayer has been praying continuously since October 1, 1987, 32 years, never missing an hour!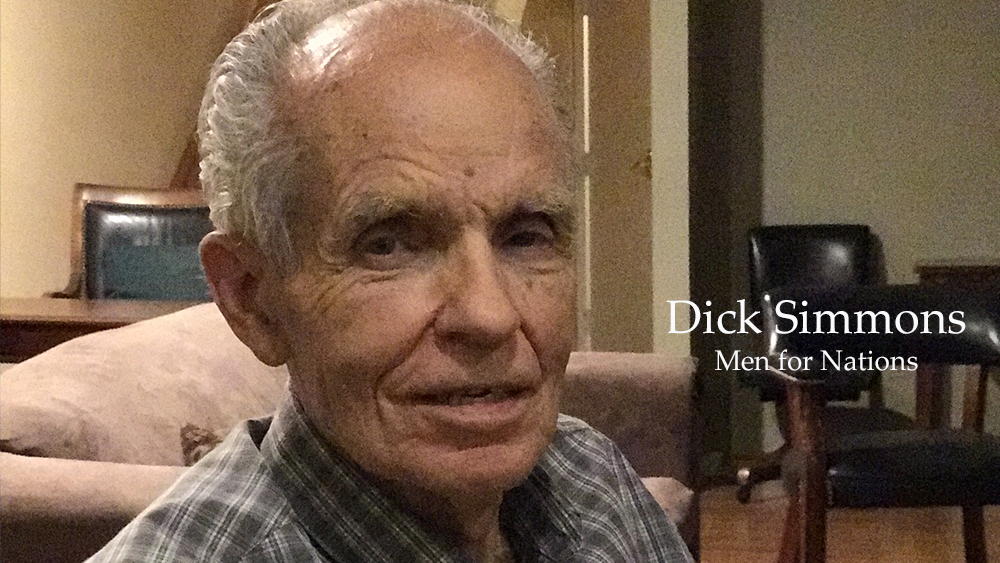 With Tom gone, Dick Simmons with his late wife Barbara moved to DC in the 1990s and by Divine Providence landed smack dab in the same townhouse, only they took over the two floors above, where Tom had his house of prayer. Dick Simmons still lives and prays daily on the second and third floor and is literally, "The man upstairs" from what is now the ACPR prayer room. Barbara Simmons did a 40-day fast while residing there. The 40th day was Sept 11, 2001. Many conclude that her fast gave grace for the men to storm the cockpit and put that plane down in Pennsylvania rather than the believed target, the U.S. Capital. Talk about standing in the Gap!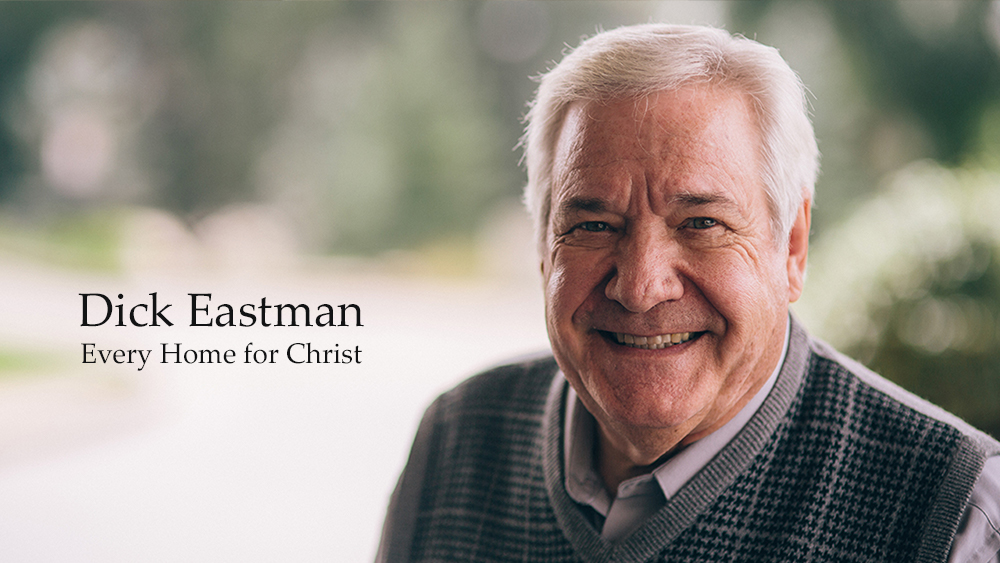 Dick Eastman was perhaps one of the first of his generation to lean into 24/7 prayer in the 1970s, along with Tom Hess. Dick Eastman cut his teeth in a prayer ministry called The Prayer Corp with a vision from the Lord of a "Fire House" of young people praying around the clock for a harvest of souls in a room called "TheGap." He was actually present in the condo with Tom Hess when Tom first dedicated what is now the ACPR to the Lord to be a house of prayer on Capitol Hill in the 1970s and 1980s.

Dick Eastman's vision began with a promise from God for 100 million souls to come to Christ. God spoke to him that these would be "prayed in." Dick reported to me in a personal conversation that when the Lord put in his heart "100 million souls," that he asked God if he would become a crusade preacher like Billy Graham, but God had something different in mind. "These will be prayed in." The vision he saw from the Lord is riveting. Below is an excerpt from his book, "The Purple Pig," chapter 10, "We Start Fires."
"Before me I saw a large wood-frame structure. It was a house. A very large house. One might describe it as a mansion. Christian young people were coming and going. Entering the house, I learned two things immediately. Those residing at this center were here to pray and minister to the Lord continuously. I saw a catchy title written on the outside of the center. It read, "The Fire House." An occupant explained to me the reason for the unusual name.

"Every town has a firehouse to put out fires. We want to see a godly firehouse in each community to start fires–fires of revival. That's our ministry," the youth added. "We start fires."

I looked closely at the young people involved. They were high school graduates, talented and committed–the finest young people I had ever seen. They reminded me of "the holy people" described in Isaiah 62:12. Isaiah labels them as "sought out," or in our language, "the cream of the crop" The second thing I learned was that these young people were part of a new movement called the Prayer Corps. During those years the Peace Corps, started by President John F Kennedy in the 1960's was having considerable impact globally. Young volunteers were going out to the nations in the name of peace to help those in need. Now there would be a Prayer Corps of radical young intercessors going forth in the name of Jesus to impact the nations through prayer.

Once inside the center, I discovered the key to the whole program. Glancing to my right, I noted a special room marked by a sign attached to the door. Large letters across the top declared it to be "the Gap." It looked as if a young person had hand-lettered the sign. Below, in smaller letters was printed the scripture, "I sought for a man among them, that should make up the hedge, and stand in the gap before me for the land…" (Ezek. 22:30 KJV) I knew that verse very well, and whoever painted the sign had left off the final words: "…that I should not destroy it; but I found none." I asked the Lord why these words were missing, and He answered, "I'll show you why."
The door opened before me. There a young lady stood near the middle of the room, looking down on a globe. So vivid was the vision that I recall specific details. She had brown flowing hair and silver-rimmed glasses. She was praying for different countries of the world. Hers were prayers marked with deep concern, not just an idle passing of time. When she finished, another young person took her place. Following that person, another came, then another, and still another. They were all young people. It continued day and night without ceasing.
I could see immediately that the Gap was the focal point of the ministry. And it wasn't to be a place where paid help or even volunteers sat waiting to counsel people who call a hotline seeking guidance. Prayer, actual intercessory prayer, never ceased in this most extraordinary room. Truly, God would never see the Gap empty or the hedge unattended.
As the Spirit of God continued my unusual mental tour, I watched the participating young people more carefully. They were truly committed young people who loved the local church and were willing to support it while giving themselves to continual prayer."
Today this vision has grown into a prayer center in Colorado Springs, called "The Jericho Center" that is prayer fueling a global outreach called Every Home For Christ. He reported to me that they've now reached their second "100 Million" souls. The vision proved true. These will be "prayed in."
This previous prayer condo of Tom Hess's, in the building of Dick Simmons, has now come back into the kingdom through Dick Eastman and Every Home for Christ as they purchased it and named it the ACPR in 2015. The prayer journeys of these three men, Eastman, Simmons and Hess, have come together at this address with now the door-keeping stewardship of the same YWAM community that pioneered David's Tent.
Dick Eastman's vision began with a promise from God for 100 million souls to come to Christ. God spoke to him that these would be "prayed in." Dick reported to me in a personal conversation that when the Lord put in his heart "100 million souls," that he asked God if he would become a crusade preacher like Billy Graham, but God had something different in mind. "These will be prayed in." The vision he saw from the Lord is riveting. Below is an excerpt from his book, "The Purple Pig," chapter 10, "We Start Fires."
Lou Engle pioneered Justice House of Prayer into DC in 2004. Our YWAM team and I originally pioneered into DC on their coat-tails. Now under the leadership of Matt Lockett, JHOP hosts their flagship weekly prayer meeting, the Friday Night Rumble, at the ACPR. Capitol HIll Prayer Partners also meet there on Friday afternoons. God is gathering his people together in this place. The Father's House in DC is coming together in the prayer grandfathers' house, and it's about to go 24/7!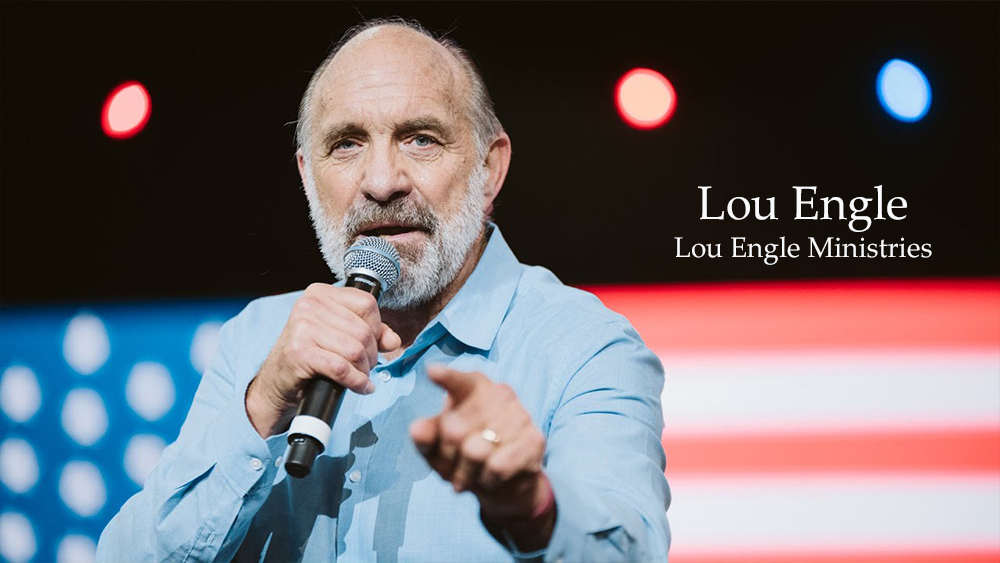 2020 is arriving with a fresh unction of evangelistic initiatives. From door-to-door mobilization efforts to stadium and arena gatherings, there is fresh unction across the United States to reach the lost. Now is the time for a FireHouse of Prayer to be praying in the harvest in the United States and unto reaching the nations.
Meanwhile, the tensions in DC couldn't be greater. Our President is facing an impeachment trial. The Supreme Court will be hearing a significant pro-life abortion case on March 4. The 2020 congressional and presidential elections will reveal again where America's heart is. Will we see real breakthrough or just another decade of the governmental culture war roller coaster? Furthermore, the next Supreme Court vacancy and replacement could be the tipping point for a pro-life decision to overturn Roe vs. Wade.
Do you remember how Solomon asked for wisdom and got a whole kitchen sink of blessings as well? The foundational prayer of this new 24/7 lamp will be
Ephesians 1:17, that the Lord will fill America with the revelation of Jesus Christ.
Colossians 1:17 is a core answer to the Ephesians 1:17 prayer for revelation. "Jesus is before all things and in Him all things hold together."
As a convenient reminder, the address of the ACPR is 117 2nd Street. It's all about the revelation of Jesus!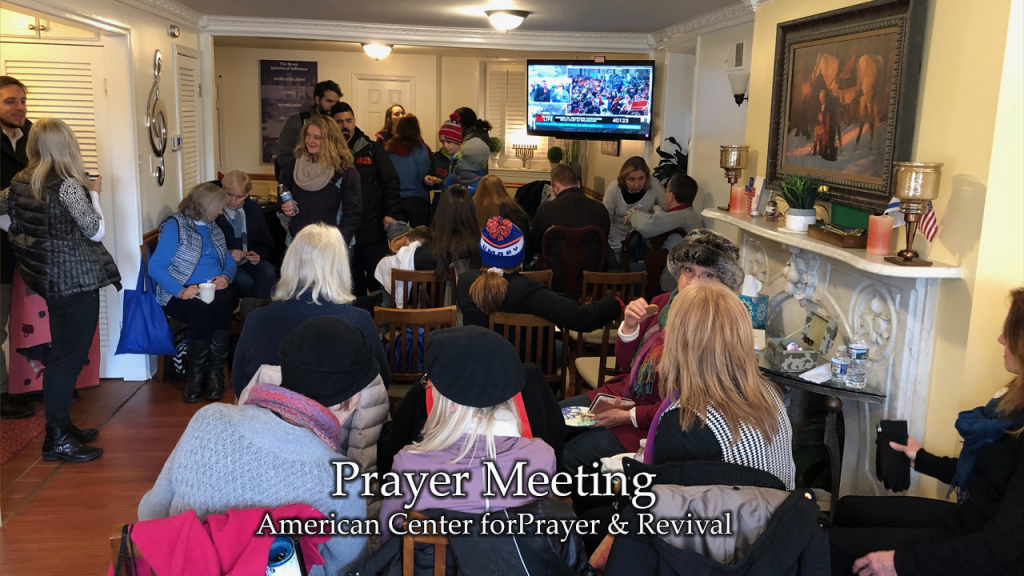 If we ask for the revelation of Jesus, our Father's beloved Son, for America, I believe God will give us the kitchen sink of the Kingdom of God in other areas too. From that foundation, we will pray for kings and those in authority, life, and other areas of revival in the USA, DC as a local city, Israel and yes, global missions. But, It will all be saturated in this 117 transcendent heart cry for the revelation of Jesus Christ to everyone.
The man that the Holy Spirit used to write the prayer of Ephesians 1:17 had personal experience with the spirit of revelation. Remember the road to Damascus? This man Paul wrote that timeless prayer that the praying church will jack-hammer pray until Jesus returns. The eternal prayers of the Bible are the ones I want to be praying! I'm believing for every home in America to be intimately personally visited by God with a spirit of revelation that our nation will actually meet Jesus in their very own households, where they need Him most.
There is the precedent. God is not some finite Santa Claus that has to go from house to house. He can and has been known to visit every home in a nation in a single night. Consider Exodus 12:29 "At midnight the Lord struck down all the firstborn in the land of Egypt, from the firstborn of Pharaoh who sat on his throne to the firstborn of the captive who was in the dungeon."
At first glance, it's hard to see past the judgment attributes of God in this story. But sometimes if you gaze at the face of Jesus long enough suddenly He will turn His face just a bit so you can see him from a different angle with fresh revelation, leading to more worship. If you look past God's judgment in this verse, you will see His Omnipotence, His Omnipresence, and His Intimacy.
God paid a life-and-death intimate, personal visit to every home in the nation at a single moment. How much more in His mercy does not the Holy Spirit desire to meet every home in America by revealing Jesus in an intimate way. The blood of the lamb that Passover night was to keep God out. As we plead the blood of The Lamb now over the door of each home, it's to invite Him in! If death can come to every home in a nation, now through Christ, how much more life and life abundant! It may come through divine revelation, dreams, visions, supernatural visitations, or… perhaps by people like you and me, knocking on their door as sent ones.
To these ends we will pray 24/7/365, from the ACPR this next year. May the revelation of the Father's beloved Son, Jesus, fill this land. From my house to the White House, to every flat, apartment, and prison cell. To the homes of the Supreme Court Justices, to every parsonage, every Ambassador's residence, and every university dorm room. May there be a massive harvest that will lead to the reformation of all spheres of society. The Kingdom of God builds from the heart out.
We can't have a lot of people come to the match-strike moment on New Year's Eve as it's a living room with a seating maximum of 40 people. However, the first couple days, January 1-4, we will be kicking off at the ACPR and dedicating this watch to the Lord. We'd love to have you stop by and pray a prayer of blessing over this new watch any time in that first week like Tom Hess and Dick Eastman did decades ago, dedicating it the glory of the Lord.
Meanwhile, David's Tent keeps on blazing.
Whenever you come to DC, be sure to stop by the ACPR AND David's Tent on the National Mall to pray with us. David's Tent is open to all at all hours. The ACPR, though now going 24/7, will have private prayer hours at times where it won't be open to the public. If you feel called to join the on-the-ground staff team in DC for either or both of these places of worship and prayer, short-term or long, email us at volunteer@davidstentdc.org. Let's all keep the 40-year prayer watch alive in our Father's House on Capitol Hill.